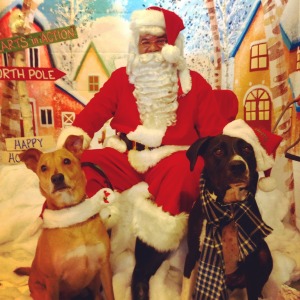 While visiting Santa at Hound Dog and Cat on Saturday, I had a chance to sit down with owner Karena and ask her a few questions. Here is what she had to say:
What do you like most about working in Mid City?
Every one of our customers has been welcoming and supportive of our shop. I also love the neighboring shops and cafes along Pico because they have the common goal to bring unique, independent businesses to the area. This community is very diverse and I feel we all have something to learn from one another. I love the neighborhood so much I live in Mid City, too!
What is the most rewarding part of owning a pet supply store?
By far getting to know all my customers and their pets on a personal basis. Because we pride ourselves on offering healthy and nutritious food and treat options, it always feels good to find the right nutritional fit for each individual pet.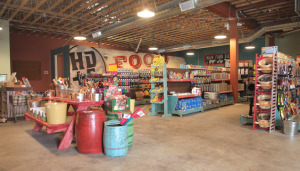 What sets you apart from other pet stores?
My husband and I grew up in a small town. What we have been missing in Los Angeles is the local, neighborhood market shopping experience. With all the impersonal online shopping and big box stores, we really wanted to bring that feeling to our shop. We are a small, family owned and locally operated store that prides ourselves on customer service and product knowledge. Plus, we offer a free rewards program where client receive 5% off all purchases and free local delivery. 
Do you have any pets?
Yes!!  I have 3 dogs, a 9 year old Puggle named Jazzy, a 61/2 year old Mutt named Louie and a 41/2 year old chihuahua/beagle named Stanley.
Where should Mid City dog owners be sure to take their beloved best friends?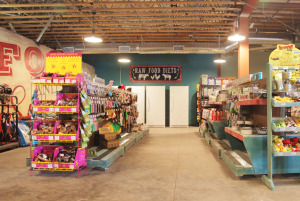 Kenneth Hahn is a great park for hiking dogs. It's beautiful and virtually unknown to most of Los Angeles.
Do you have any upcoming events people should know about?
Yes, we have Santa Claus coming to our Winter Wonderland the next 2 Saturdays. 12/13 11-3pm and 12/20 11-3pm. We have an ongoing pet food drive as well…this will continue throughout the holiday season.  All food and supplies will be donated to the South Los Angeles Shelter and Intervention Program.
To watch a quick video about Hound Dog and Cat, click here.