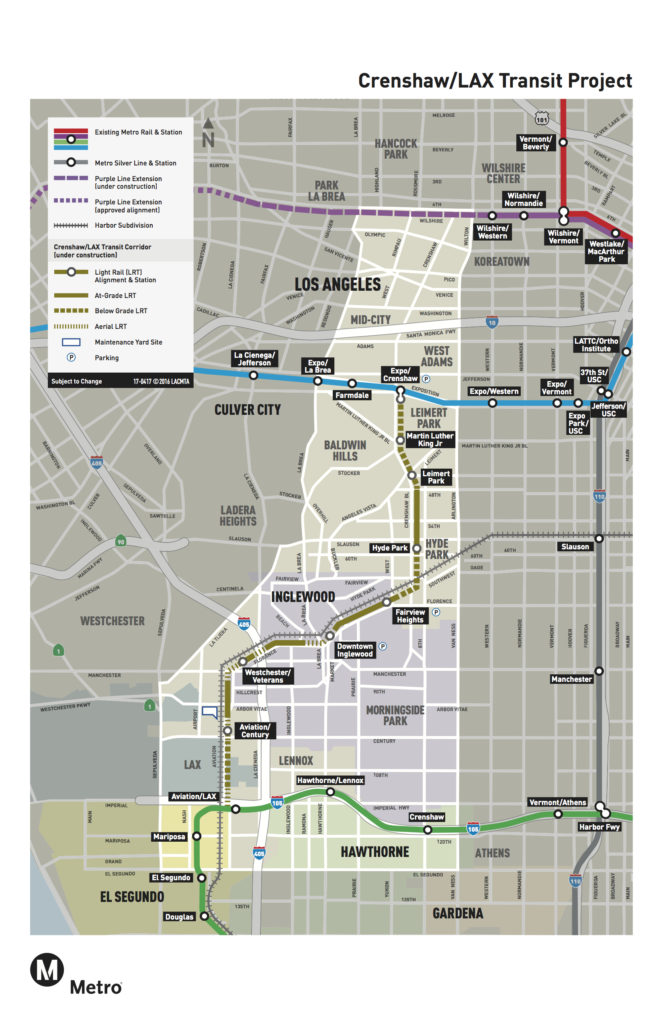 Last week Curbed LA hosted Transportation Week, covering any and all things car, bus and train. As we all know, LA's public transit network is growing rapidly, and with the 2028 Olympics landing here, deadlines will definitely be met in preparation for the Games. The Expo Line has been considered a verified success, but will other developments be as prosperous? Signs point to yes, but with the usual struggles.
In 7 transit projects that could transform LA, Curbed LA showcases the upcoming Crenshaw/LAX Line in the #1 spot. Per Curbed, "a rail connection to LAX has been a huge missing ingredient in Los Angeles's public transit network." Beyond the obvious perk of being able to take a train to the airport, Curbed also touts the new development it could spur in the Western Part of South LA. As always, potential rising rents and displacement are also along for the ride.
In The Crenshaw Line will open in 2019—how are residents are feeling about it?, Curbed examines the pros and cons of the line, outlining the impact it will have on the neighborhoods it touches. It's a good read and one that mirrors the challenges that come along with the current growth happening in these neighborhoods.
7 transit projects that could transform LA: https://la.curbed.com/2017/9/22/16346516/metro-bus-rail-transit-projects
The Crenshaw Line will open in 2019—how are residents are feeling about it?: https://la.curbed.com/2017/9/22/16347450/crenshaw-line-lax-leimert-park-metro-development