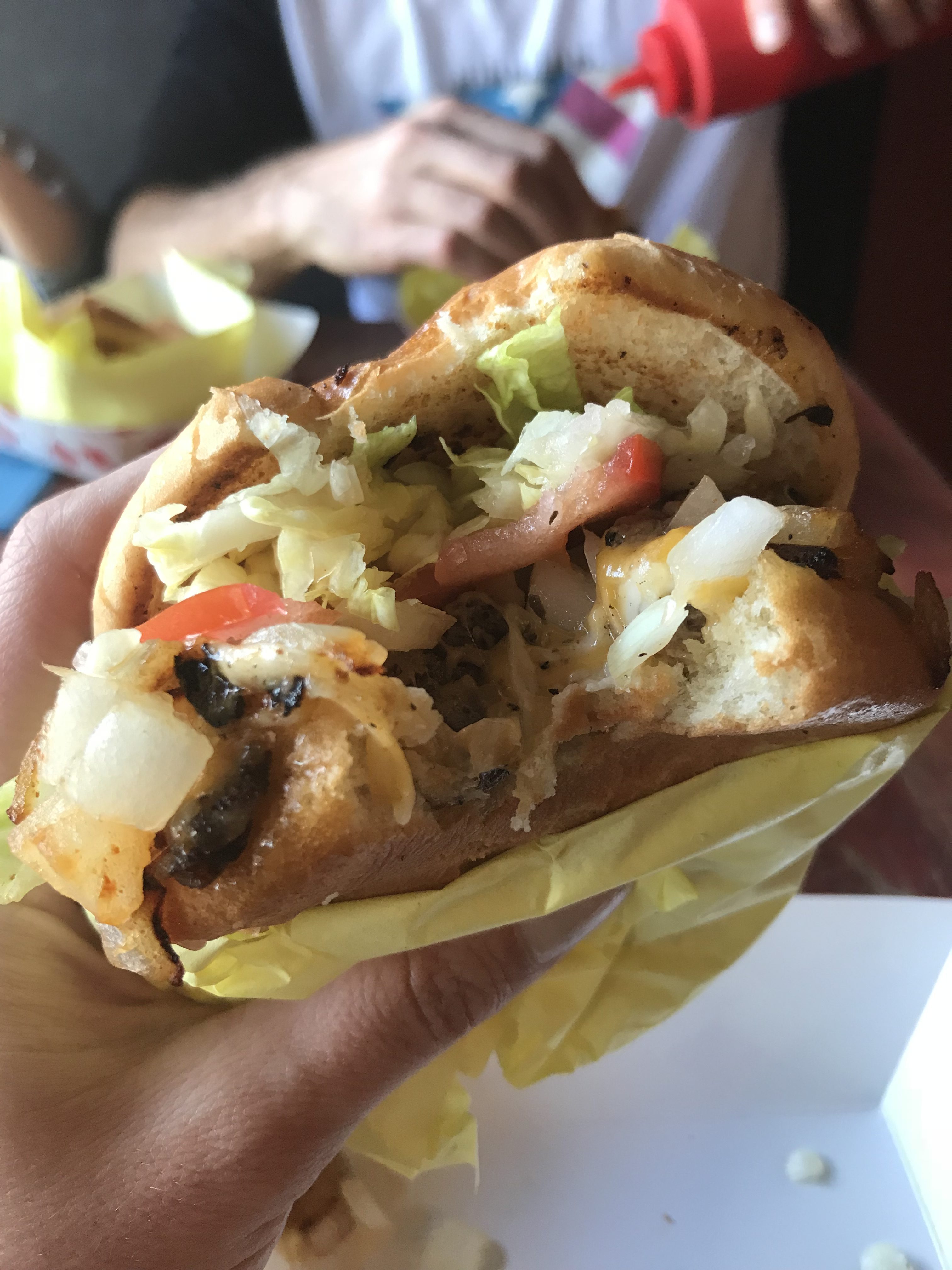 Always up for a good burger, we went Googling for a go-to place in the neighborhood and found Mid City's Mo Better Burgers on LaBrea. Named for the 1990 Spike Lee film and owned and operated by Tami Bennett and her daughter Eve, it's a mom-and-daughter shop that has made its mark. We were intrigued by their crowd-funding campaign supported by actress Kerry Washington. As we went down the Instagram rabbit hole, we found numerous appearances from foodie Phil Rosenthal. Even Magic Johnson eats there. How had we not heard of this place?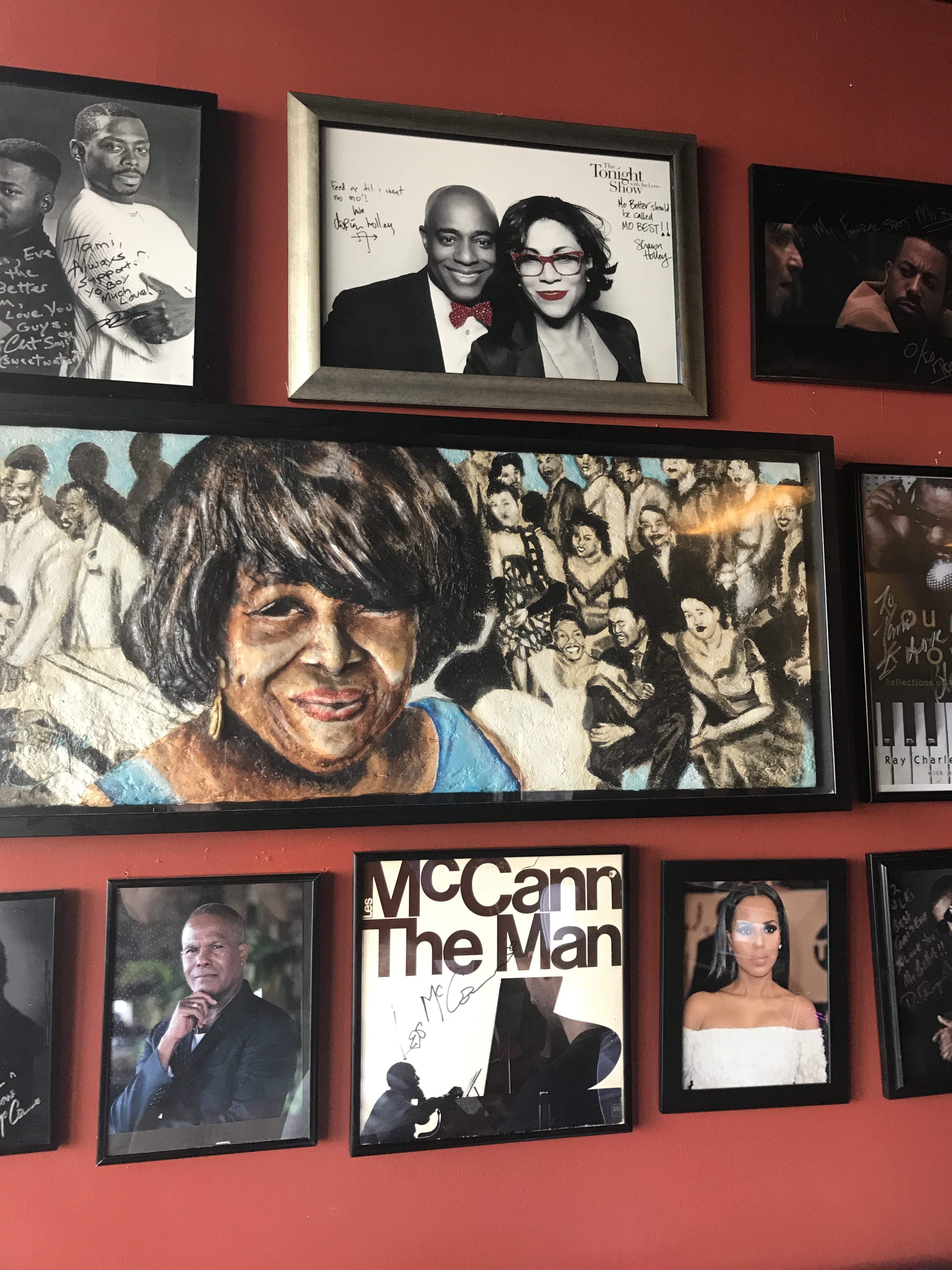 The restaurant has been featured in Zagat, Time Out and Eater LA. When the Mid City staple opened it 1991, world-renowned food critic Mel Shindler said their burgers were "spiced by the gods." Not a bad review, huh?
We stopped in for a Friday lunch. The burgers, made from hormone-free beef, are cooked to order. No microwaves or heating lamps here. And they are so damn good. Juicy, beefy, flavorful. Seriously, we haven't had a burger this good in a while. If you don't do beef, they have turkey burgers too. We're also going to rave about the sautéed onions, and we've heard the bacon beef burger is next level. We paired our meals with an order of fries and a drink and left happy and full, but not that gross bloated full. Just incredibly satisfied.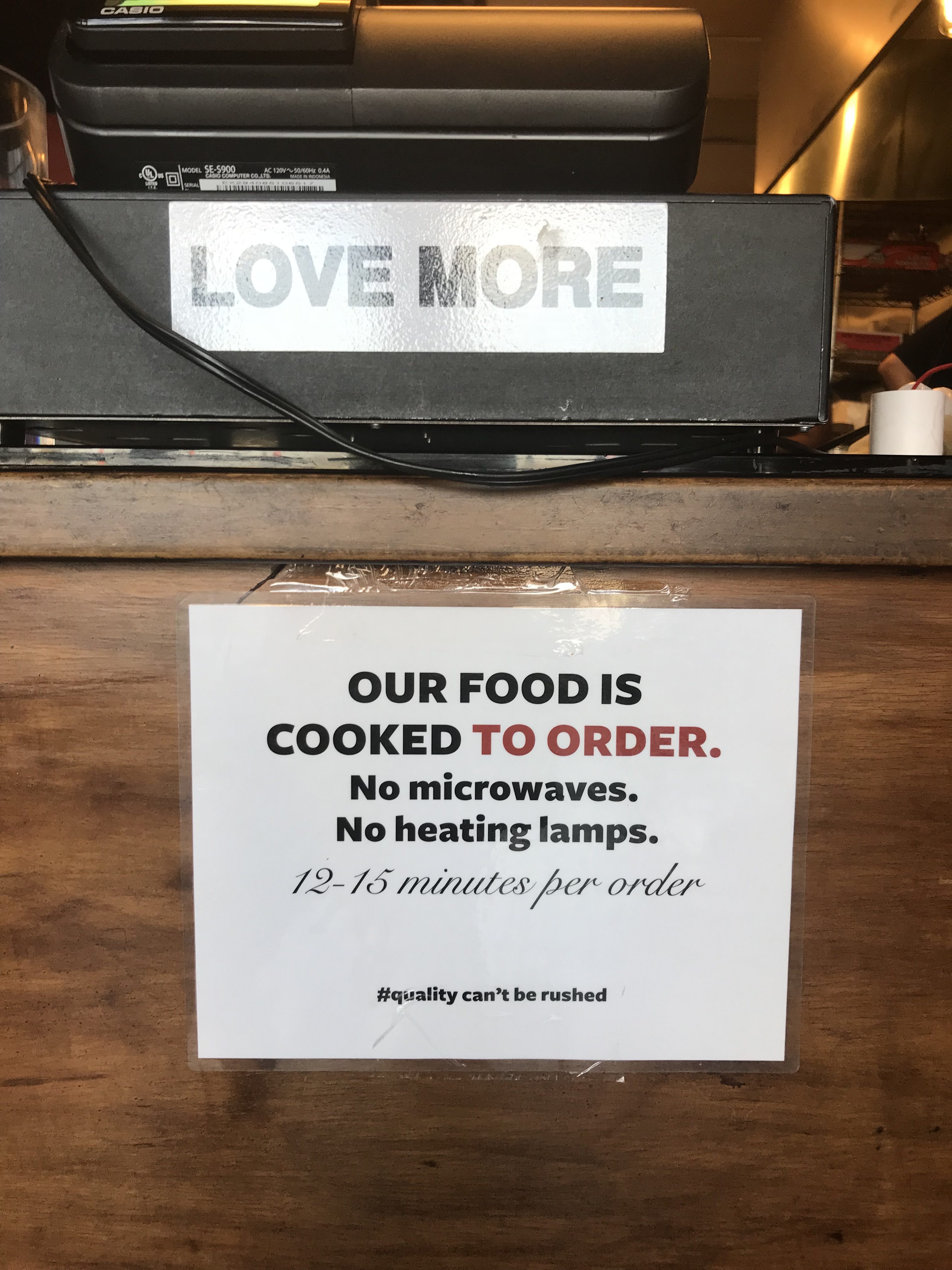 The staff was so friendly, making sure we always had what we needed. They even gave us complimentary turkey tacos for the little guy while we waited for the burgers. It's no wonder owners Tami and Eve have a loyal following. But due to the influx of corporate development in the area, they are in danger of being phased out of their own community. They're eager to renovate and expand now, and are asking for the community's help via an Indiegogo campaign. For all the details, visit: https://www.indiegogo.com/projects/save-mo-better-burgers-losangeles – /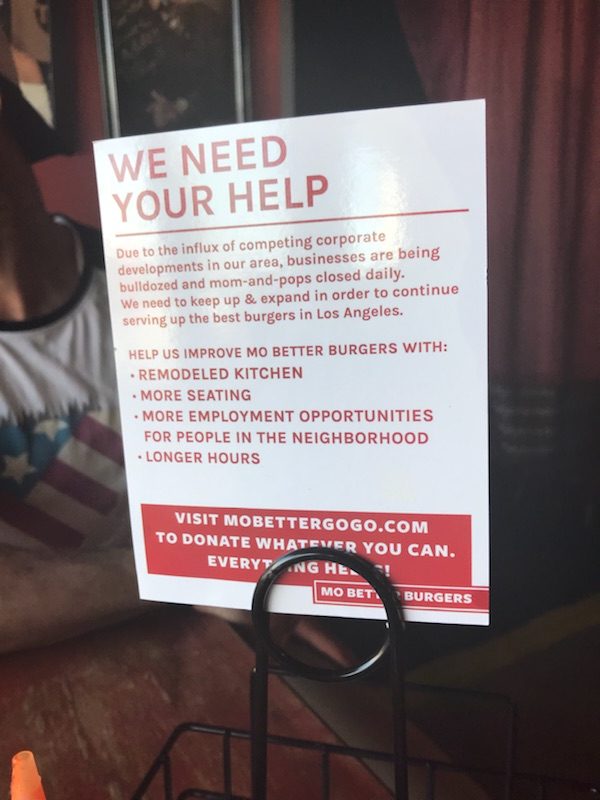 If you haven't been to Mo Better Burgers, stop in, eat a burger or two, and support a local community restaurant. Our guess is that you'll quickly donate, so this Mid City staple remains.
TO VIEW HOMES FOR SALE IN 90036 NEAR MO BETTER BURGERS, CLICK HERE. COURTESY OF TOM LIND REAL ESTATE.
Mo Better Burgers. www.mobetterburgers.com 901 S. La Brea Ave. #2 LA, CA 90036. Phone: 310.737.8556. Email: mobetterla@gmail.com Facebook: @mobetterburgers Instagram: @mobetterburgers Open Tuesday through Friday 12:30-5pm and Saturday 12-5pm. Closed Sunday and Monday.