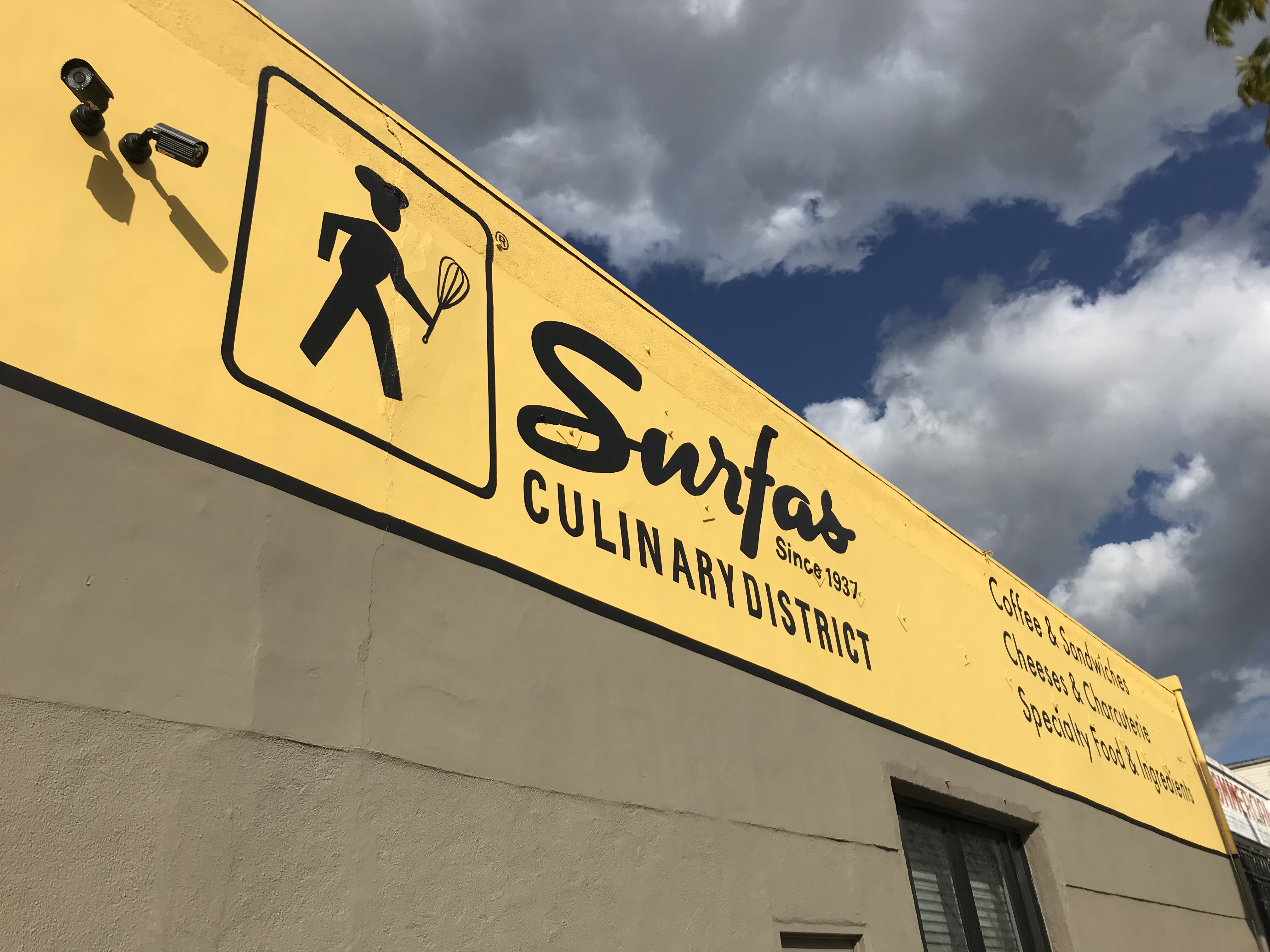 The highly anticipated opening date for Surfas Culinary District's NEW store is finally here. Doors will open this Thursday, February 22. Due to a small glitch in the Los Angeles City records, they are unable to sell FOOD products or open the cafe and charcuterie counter at this time. However, the City has assured them it is working diligently to correct this mistake.
If you're not familiar with Surfas–formerly located on Washington Blvd. in Culver City–it's a self-described "Paradise Found" for the professional chef or food enthusiast. You can spend the day shopping for olive oils, chocolate or artisanal cheeses. It's also the source for quality cookware or equipment for both the professional and serious food lover.
The new location at 3225 W. Washington Blvd. in the Arlington Heights neighborhood offers ample parking in back. Stop by for their three-day opening sale running Thursday, Friday and Saturday.
TO VIEW HOMES FOR SALE NEAR SURFAS IN THE 90018 ZIP CODE, CLICK HERE. COURTESY OF TOM LIND REAL ESTATE.
Surfas Culinary District. www.surfasonline.com 3225 W. Washington Blvd. LA, CA 90018. Phone: 310.559.4770. Open Monday through Saturday 9am-5:30pm. Closed Sunday. Facebook: @surfasonline Instagram: @surfasla