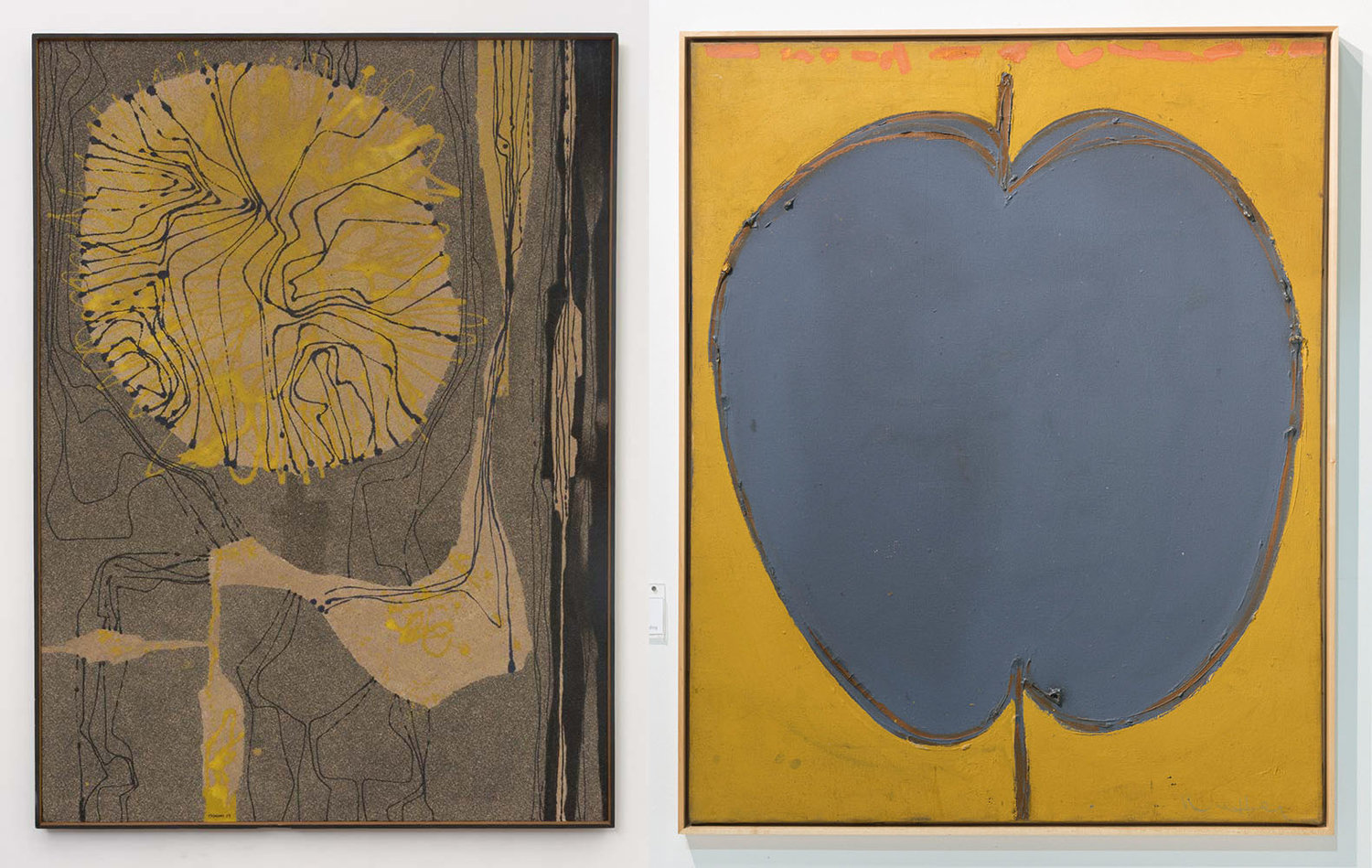 This Saturday, The Landing, a gallery on Jefferson Boulevard dedicated to establishing a dialogue between under-appreciated historical artists and contemporary practices, is hosting an opening reception for Robert McChesney & Emerson Woelffer: 1959-1964. The reception will be from 4-7pm and will include a 5:30pm panel discussion moderated by KCRW Art Talk's Hunter Drohojowska-Philp. Both Woelffer and McChesney were pivotal figures in Californian abstract art in the middle of the 20th century. Between 1959 and 1964, the years covered in the exhibit, both men were working in the realm of pure abstraction. McChesney, who was based in Northern California, was creating the works in his Arena series, which came to be his best-known and most celebrated paintings—a series of works that incorporated sand on wet enamel. Simultaneously, Woelffer, based in Southern California, was making expressionistic and graphic abstractions that incorporated experimental motifs, collaged elements and quick, intuitive brushstrokes.
The panel will feature experts on each artist in conversation with Drohojowska-Philp, who is a California Collections Specialist for the Smithsonian.
There will be free parking available at the Spalding Mortuary. Enter through the gate on Orange Drive, just north of Jefferson Blvd. Cars must be moved after events.
For more on the exhibit, which will run through May 12, visit The Landing's page here.
TO VIEW HOMES FOR SALE NEAR THE LANDING IN THE 90016 ZIP CODE, CLICK HERE. COURTESY OF TOM LIND REAL ESTATE.
Opening Reception for Robert McChesney & Emerson Woelffer: 1959-1964. Saturday, April 7, 4-7pm. The Landing. www.thelandinggallery.com 5118 W. Jefferson Blvd. LA, CA 90016. 323.272.3194. info@thelandinggallery.com Facebook: @TheLandingGallery Instagram: @TheLandingGallery