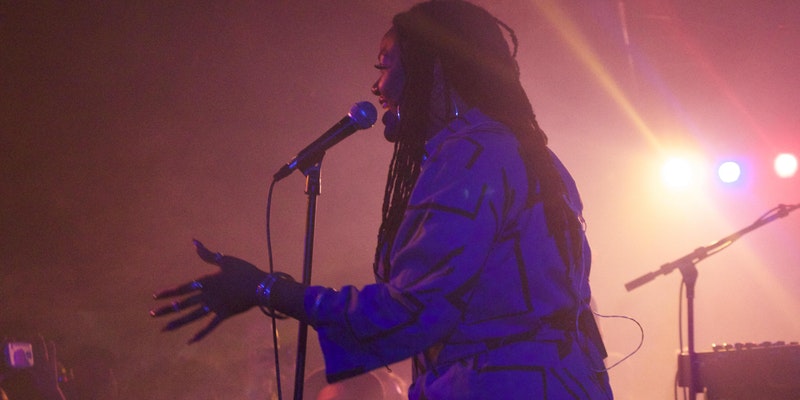 Looking for something to do this weekend? The California African American Museum in Exposition Park is hosting Queens of the New Age: Festival of Extraordinary Women this Sunday, April 8 from noon to 8pm. What can you expect? CAAM is touting the festival as a day to celebrate extraordinary women by immersing yourself in family fun. There will be DJs, live performances and food trucks as well as a discussion with top female artists and producers. And don't miss the hands-on DJ workshops presented by Girls Make Beats.
The lineup includes KING, Ill Camille, Linafornia, Kona, Amindi K. Frost, and AKUA plus DJ sets by Ms. JCK, Novena Carmel, Alima Lee, Moni Vargas, and Wyldeflower featuring spoken word by Yazmin Monet Watkins.
The event is presented in partnership with the Will and Jada Smith Family Foundation. Queens of the New Age (est. 2015) is a growing creative collective and live music experience celebrating diverse female-identified producers, DJs, musicians, and multifaceted visual artists dedicated to education, empowerment, and creative expansion.
To RSVP to the event, click here.
Queens of the New Age: Festival of Extraordinary Women. Sunday, April 8. Noon-8pm. California African American Museum. www.caamuseum.org 600 State Drive LA, CA 90037. Phone: 213.744.2084 reception@caamuseum.org Facebook: @CAAMinLA Instagram: @CAAMinLA