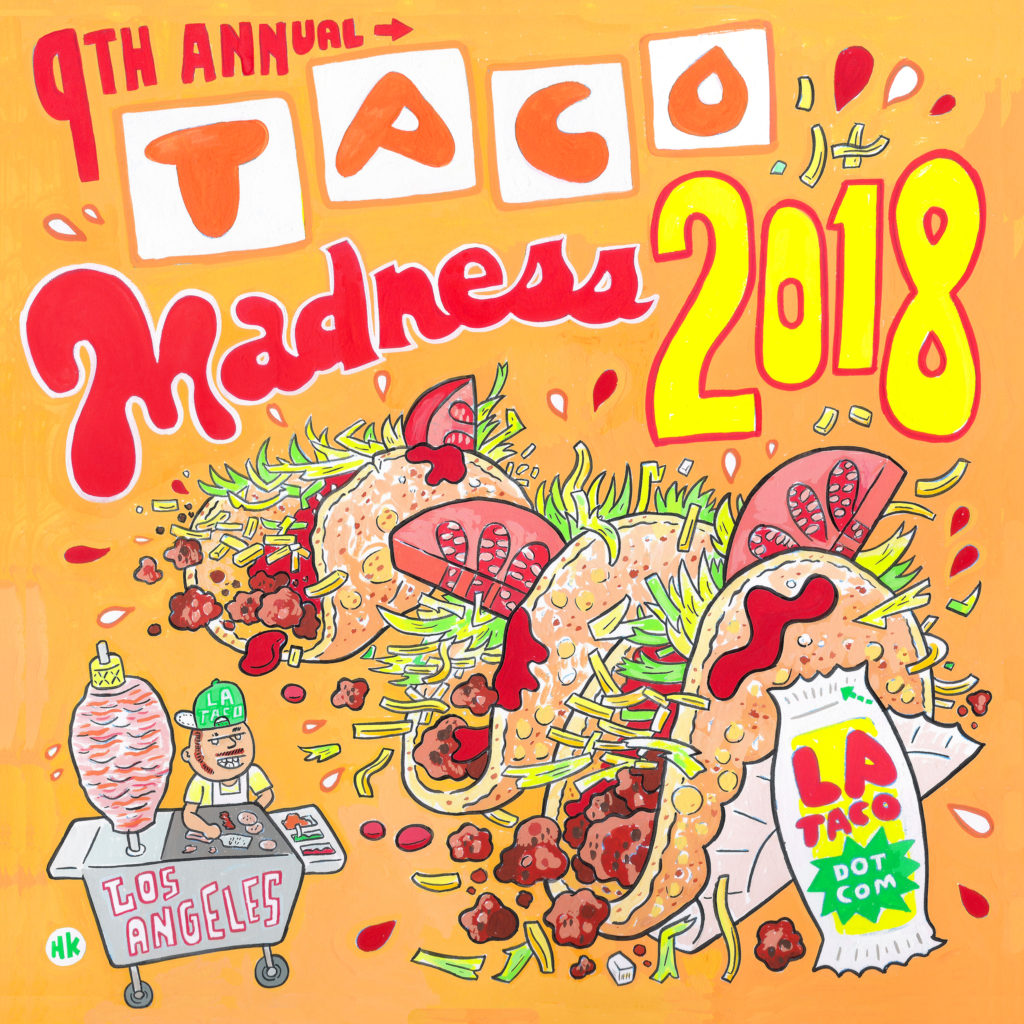 Apparently every year, the team over at L.A. Taco (this cool site we just discovered that was created to document the things the creators loved most about LA: mostly tacos and street art) hosts an annual Taco Madness tournament. Think March Madness, but instead of college basketball teams, LA's best tacos compete to be crowned the top taco champion. 
The tournament is currently down to the Elite Eight with Mid City's own Leo's Tacos Truck competing against Sonoratown Taqueria. If you've tasted Leo's–especially their Al Pastor Tacos–let your tastebuds do the talking and vote!
You can vote online at L.A. Taco here, or hop on to their Facebook page here. Voting ends Sunday, April 22.
Leo's Tacos Truck can be found at 1515 S. La Brea Ave. LA, CA 90019. And thank God for great tacos!
TO VIEW HOMES FOR SALE NEAR LEO'S TACOS TRUCK IN THE 90019 ZIP CODE, CLICK HERE. COURTESY OF TOM LIND REAL ESTATE.