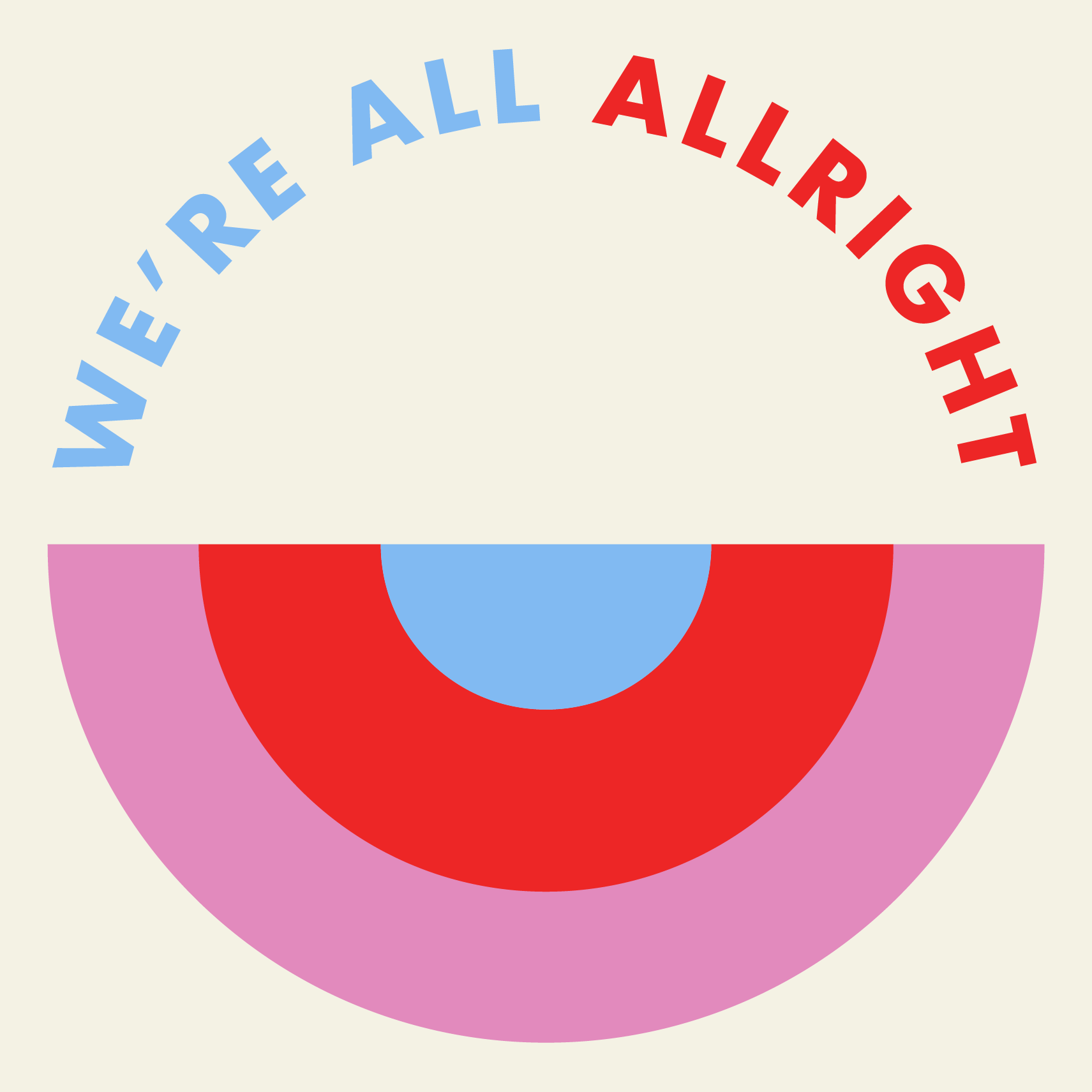 Head to the Allright maker market, found on the ground floor of La Brea Boulevard's Allmost Studio & Gallery, this Saturday, June 9 for a special PRIDE event. From noon to 6pm, shop local LA vendors including Klyne Jewelry, SissyBoy Clothing, and Yada Yada Yada Co. There will be a mimosa bar and so many amazing vendors to kick off PRIDE month.
Not familiar with Allmost? Well, you've most likely seen their giant pink letters spelling ALLMOST on a large white building at the Northeast corner of La Brea and San Vicente. Founded in 2015 by a creative family looking for space, Allmost sprung up in an over-looked building in Mid City. As artists, the owners know how difficult it can be to find an audience and how crucial it is to have a supportive community, so they founded Allmost Studio & Gallery. Their mission is to provide accessible creative space, resources and community for up-and-coming artists and creatives in Los Angeles.
Allright was created to transform Allmost's gallery space into the storefront it's always wanted to be — featuring a highly curated co-op of local DIY'ers, designers, crafters and artists.
Don't miss the Allright maker market every Thursday through Sunday from noon to 7pm. You'll find awesome local vendors and handmade goods.
Allmost Studio & Gallery / Allright. www.allmost.us 1288 South La Brea Ave, Los Angeles, CA 90019. Phone: 310.295.7816
Allmost. Facebook: @allmost.us Instagram: @allmost.us
Allright. Facebook: @allright.collective Instagram: @allright.collective