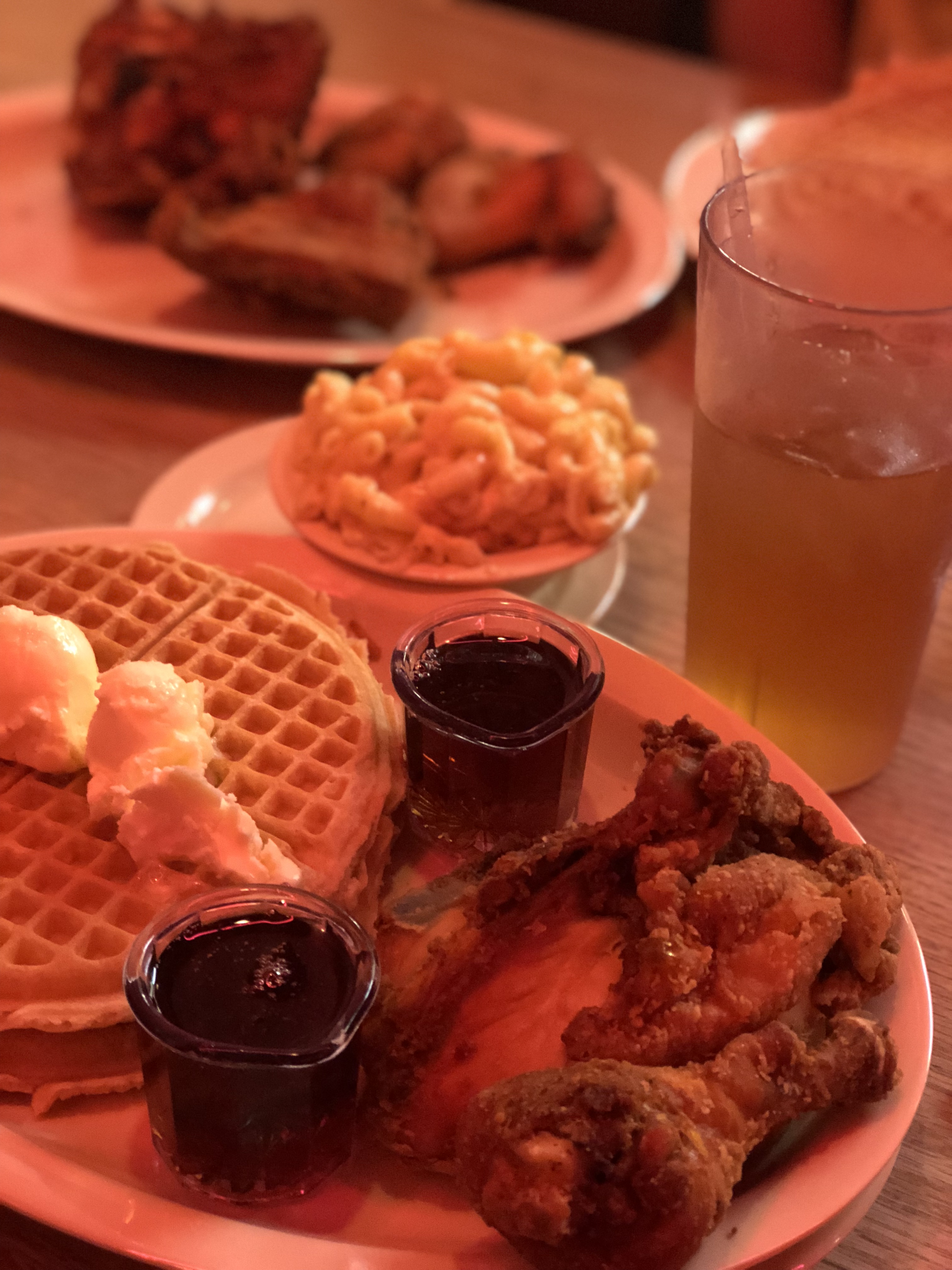 Roscoe's House of Chicken N Waffles–also Mid City Big Life's undisputed, all-time favorite place for chicken and waffles–has emerged from bankruptcy. We may just go celebrate with an Obama Special today!
Per NBC Los Angeles, an LA judge confirmed a modified plan to repay creditors, which means Roscoe's won't need to call on Snoop Dogg to bail them out. This hopefully means all seven locations will remain open, and we can't help but wonder if our favorite Mid City location on Pico will finally make a move to the northwest corner of Washington Boulevard and La Brea Avenue, as reported by Curbed LA two years ago.
We don't care where Roscoe's is, we're just happy it's staying open in the neighborhood!
TO VIEW HOMES FOR SALE NEAR ROSCOE'S CHICKEN N WAFFLES IN THE 90019 ZIP CODE, CLICK HERE. COURTESY OF TOM LIND REAL ESTATE.
Roscoe's Chicken N Waffles. www.roscoeschickenandwaffles.com 5006 W. Pico Blvd. LA, CA 90019. Phone: 323.934.4405. Open Sunday through Thursday 8am-12am. Friday and Saturday 8am-2am.