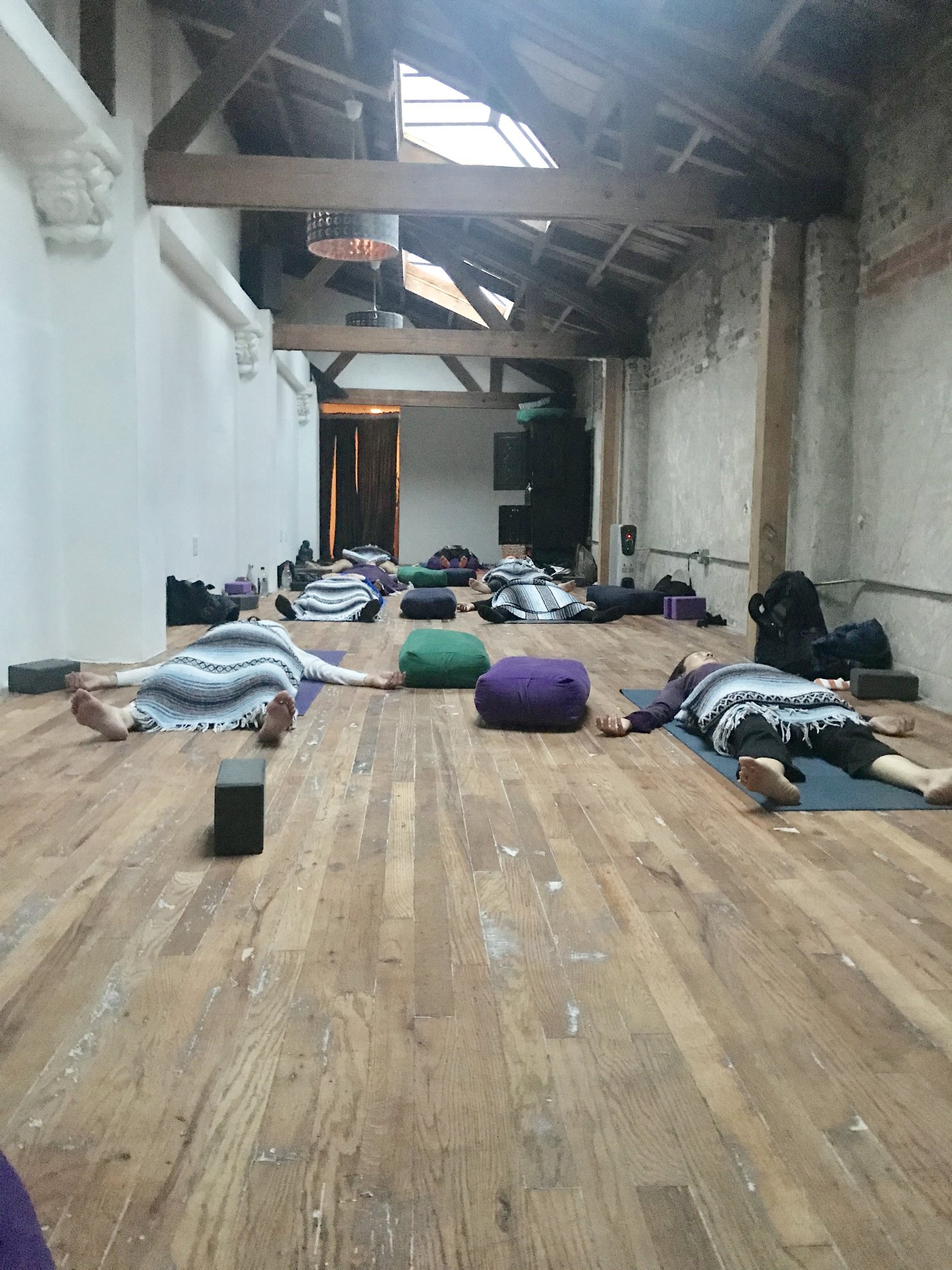 Radha Yoga, located on Washington Boulevard in West Adams, is hosting a Soundbath Fundraiser this Sunday, September 17 from 3-7pm. If you're not familiar with it, Radha Yoga is a communal healing yoga space with affordable classes for all levels. They offer vinyasa, hatha, kundalini, yin and restorative classes with experienced and knowledgeable instructors.  The setting is small and intimate, which allows instructors to give personal one-on-one instruction. All ages and levels are welcome.
The Soundbath Fundraiser will be an afternoon with sound bath, meditation, acupuncture, tea and wellness. It's just $20 to save your space and payments can be sent via Venmo to Radha-Yoga. For the afternoon schedule, click here.
Regularly scheduled classes are just $10, but Radha wants everyone who is interested in practicing yoga to be able to.  If you have a financial hardship, you can contact them at radhayogala@gmail.com, and they will help find a solution so that you can attend classes. For the full class schedule, click here.
TO VIEW HOMES FOR SALE NEAR RADHA YOGA IN THE 90018 ZIP CODE, CLICK HERE. COURTESY OF TOM LIND REAL ESTATE.
Radha Yoga. www.radhayogala.com 2525 W. Washington Blvd. Unit 201 (2nd floor) LA, CA 90018. Instagram: @radhayogala
Soundbath Fundraiser. Sunday, September 17, 3-7pm, $20 to save your space.