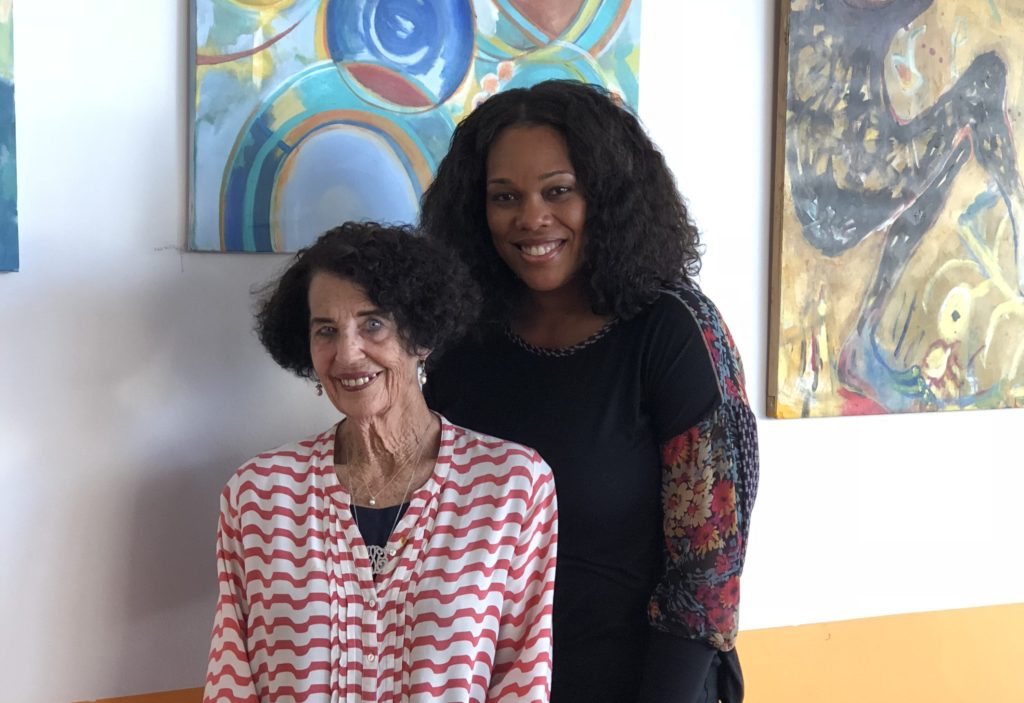 This Saturday, May 18 will mark the second Leimert Park Garden Tour, offering a peek into the many beautiful Leimert Park gardens in residents' own backyards, all accessible via an easy self-guided walking tour.
The tour will begin at the Garden Tour Hub, located at the Community Build Courtyard in Leimert Park Village, 4305 Degnan Blvd. Pre-sale tickets are $15, and additional tickets will be available for purchase the day of the event from 10am-3pm, with gardens open to view from 11am-5pm. Tickets and details can be found at www.leimertparkgardentour.com.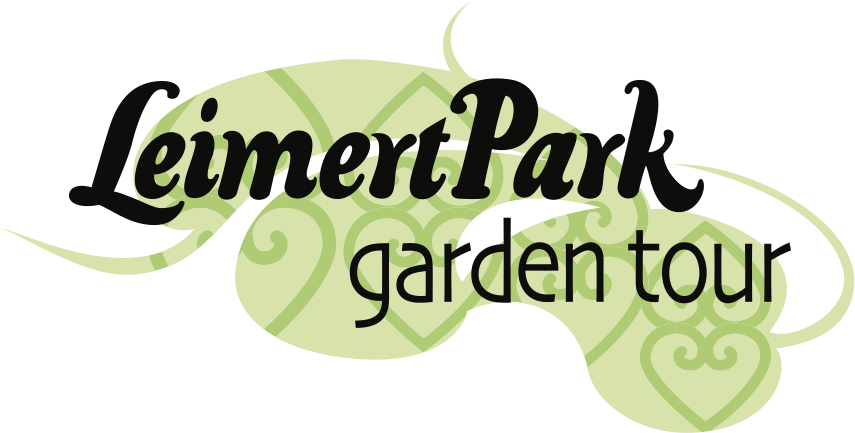 But how was the seed for the garden tour planted?
And who helped it grow? (Sorry, we couldn't resist!)
On May 6, 2017, the first official Leimert Park Garden Tour was held on a Saturday afternoon. What started as a small community effort became a huge success with more than 400 residents and visitors attending and 10 homes showcased. We spoke with committee members Lena Hobson and Gail Molen about getting the Leimert Park Garden Tour started and preparing for this year's event.
Where and when did the idea for the Garden Tour start?
Lena Hobson: The seed was planted long ago when I started living here after grad school in 1997. I truly love everything "house and home," so I'd travel to places like Pasadena for tours. I wondered if a garden tour could be pulled together in Leimert Park, especially with the beautiful Spanish Colonial homes.
Fast forward to 2015 and I made a public announcement about my desire to start a tour at the Cherrywood Leimert Park Block Club meeting. At the same time, fellow resident John Jackson put himself out there to gather neighbors and encourage them to get together and break bread. I created a committee for the Leimert Park Garden Tour and in April 2015 we had our first meeting. At the same time, Jackson launched the popular 3rd 3hursday gatherings where neighbors of the greater Crenshaw area share a potluck dinner and conversation each month.
Who organizes the tour?
Gail Molen: We have a committee of 13 people, all from Leimert Park. None of the volunteers had ever been on a Garden Tour committee before but, by some serendipity, we gathered a group and everyone came with a different skillset. For example, for the inaugural tour in 2017, I did the copywriting and project management. Former committee member (who has since relocated to Santa Fe, NM), Maura Lonner, and Wanda Knight designed the logo, which is aWest African Adinkra visual symbol, Asase Ye Duru, whose translation means "the Earth has weight." Margo Ternstrom took the lead on graphics, Ann Willmott created our website, Diane Robertson procured the various equipment for use at the Hub, Brent Green of GreenArt Landscape Design provided his trained expertise, Mateo Robert Rubio handled the heavy lifting and set-up, and Lena took the helm as chairperson. Additional 2017 committee members include Paula Gibson, Annette Goode-Parker and Jonathan Grier. New members Sera Roadright and Michelle Williams joined the 2019 committee. We also partnered with our non-profit fiscal sponsor, the Los Angeles Community Garden Council .
How did you choose the gardens to feature?
Hobson: We connected with the ladies behind the Mar Vista and View Park garden tours, who gave us the ins and outs of running one of these. They've been doing it for decades. We also did our own research. We sent out letters to residents and told people to reach out if they were interested in participating. We also walked the streets asking people if they'd like to be a part of it. Then we actually scored the gardens after a walk through. The gardens were picked a year in advance, so we also paid attention to what was blooming and how the gardens would look in May.
Molen: The neighbors kicked it into high gear! One neighbor was a hairdresser for several TV shows, and he frequently has the casts over to his home, where he'd converted his garage to a salon and created a backyard suitable for large gatherings and relaxation. On tour day, he was serving wine and had a line out the door. Another neighbor had a postage stamp-sized backyard, but he had terraces and seating and lighting. It was beautiful. Local and well-known landscapers, Karen Bragg of Floral Palace and Brent Green of GreenArt Landscape Design both designed gorgeous backyards that were featured on the 2017 tour. You can tell that each neighbor truly had a vision for their backyards.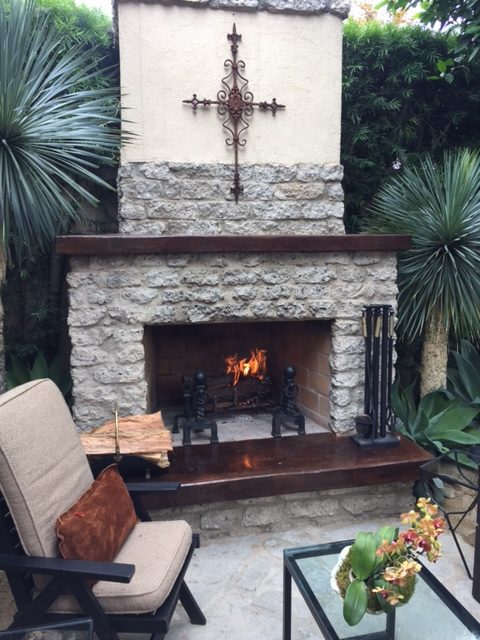 Besides a walking garden tour, what else did the 2017 event entail?
Molen: We wanted to make our entry point at the central Hub, an outside courtyard attached to Community Build on Degnan, a hub of family camaraderie. We had a food truck and entertainment, organized by Diane Robertson. A percussion group, Derf Reklaw Da Cuz Mo, played, and we had people exhibiting garden décor and interactive booths, including Ben Caldwell, founder of Kaos Network. It was truly a community gathering.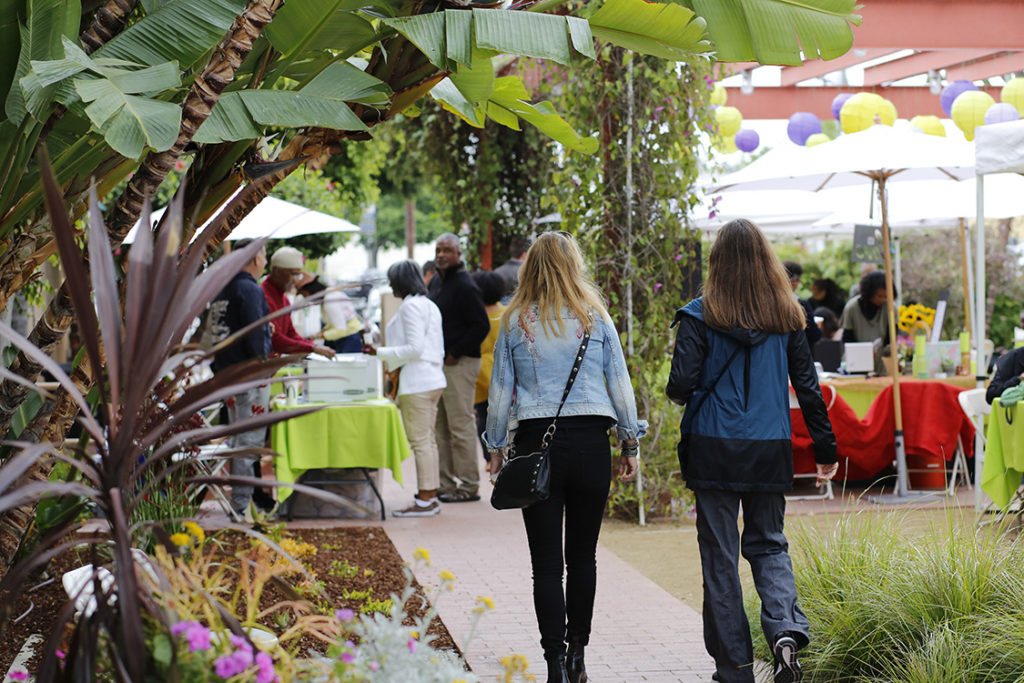 How does the Garden Tour benefit the community?
Hobson: We committed over 50% of the profits to a beautification project in Leimert Park. We identified the medians as an area that needed TLC, and we focused on the Degnan traffic median circle. Landscaper Brent Green created a design, and we applied for a grant through the Los Angeles Neighborhood Initiative (LANI), which we were awarded. We were able upgrade the irrigation system, plant six trees and over 200 drought-tolerant flowering plants on the Degnan traffic circle median. This median is located prominently in a major traffic artery on Degnan Blvd. just north of MLK Blvd., and is a well-traveled route to the Metro Expo line.
We also focused on involving youth, who were given service credit if they participated. Students from Audubon Middle School participated thanks to teacher Pam Jones. The morning of the tour there was an outcry regarding the poor conditions of the medians, so students helped clean up the trash.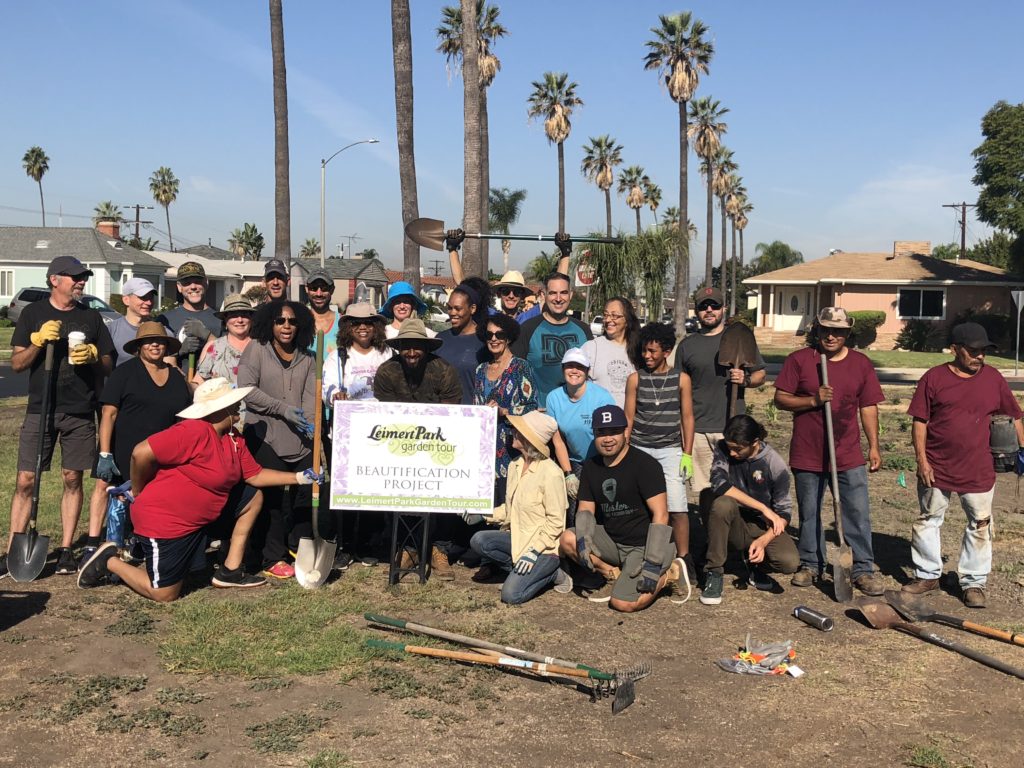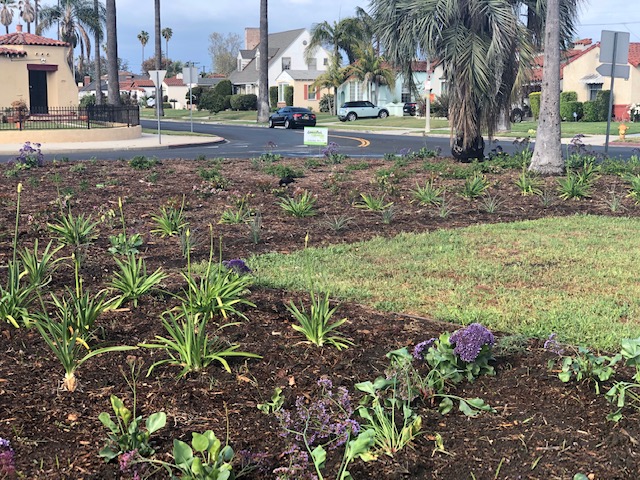 For more about the Leimert Park Garden Tour, visit their web site at www.leimertparkgardentour.com.
More from Gail Molen and Lena Hobson…
Gail Molen:
-Are you from LA? I was born in Honolulu, but I grew up in the South Bay. I lived there since the age of six, then moved to Leimert Park in September 2013.
-What do you love about LA? Your neighborhood? What do I love about my Leimert Park? Number one, I love the people. Number two, I love the architecture, the walkability and the central location to everything. I've developed more friendships with neighbors here than I have anywhere else I've ever lived.
– Is there a restaurant, business, neighborhood favorite of yours that you would recommend to our readers? I love the two new coffee shops that have opened in Leimert Park Village: Harun Coffee and Hot & Cool Cafe. Both have their own unique vibe and excellent coffee, tea and light snacks. I also crave the food at Grilled Fraiche. It started as a food truck only, but they now have a permanent take-out location at West Blvd. and Slauson. It's Caribbean fusion food. You pick a protein like salmon, shrimp or chicken, then a carb, a salad, and then you pick from three sauces. I love the "Everything Better With" sauce. Oh, and the plantains and bread pudding! The food is super fresh. In terms of shops, I like Marikoko. The owners bought the building and have made half of it a very curated retail shop. The other half will be a coffee shop or café.
Lena Hobson:
-Are you from LA?Yes, I grew up near 39th and Western. I went to King Elementary, Audubon/Foshay Middle Schools and Dorsey High. A prominent feature in African-American culture is that you know your neighbors. I grew up knowing everyone. It's very communal.
-What do you love about LA? Your neighborhood? The number one thing I love about Leimert Park are the people, and, in large part, the vibe here. In Leimert Park, it's sexy, cool, romantic. It has an ambience of Love Jones. It's poetry. There's artistic culture, incense, oils, drum circles. I do also love the Spanish architecture.
-Is there a restaurant, business, neighborhood favorite of yours that you would recommend to our readers? I have to say Post & Beam. I've celebrated my last two birthdays there with friends. It's so close. I love the atmosphere and the food. Orleans & York is another neighborhood gem. Try their catfish po' boy, and the shrimp inspiration (not on the menu – just ask). The broth is so good and their fresh baked bread is heavenly. I recently went to The World Stage, and I had so much fun. I usually go to bed early, but I was up until midnight that night.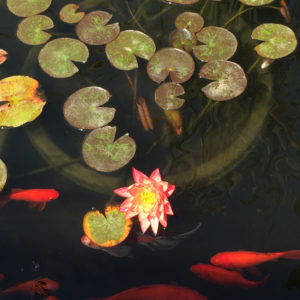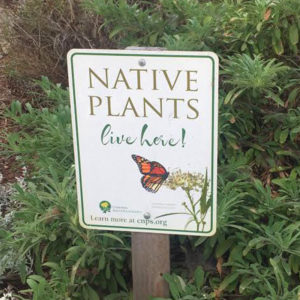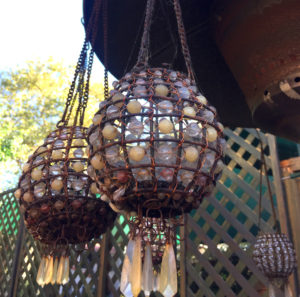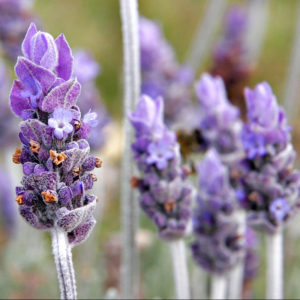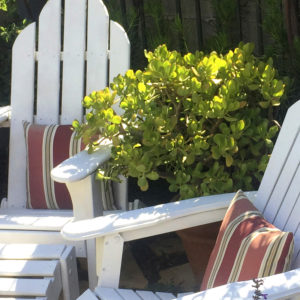 Leimert Park Garden Tour. www.leimertparkgardentour.com Subscribe to the mailing list here, or contact the organizers via email at: team@leimertparkgardentour.com
TO VIEW HOMES FOR SALE IN LEIMERT PARK'S 90008 ZIP CODE, CLICK HERE. COURTESY OF TOM LIND REAL ESTATE.