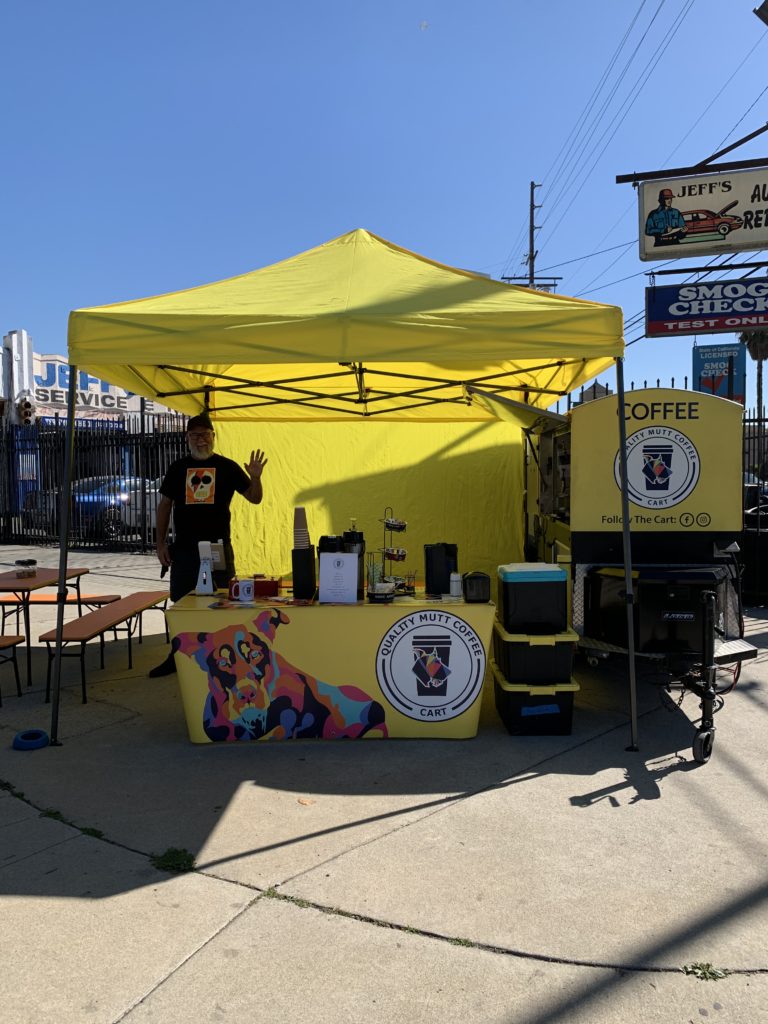 Need your local coffee fix? The Quality Mutt Coffee Cart, a neighborhood favorite and farmer's market staple, is offering weekly hours at Jeff's Auto Repair.
Stop by 4577 W Adams Blvd, Los Angeles, CA 90016, Monday through Thursday from 8am to 1pm, for a hot cup of coffee or a hot chocolate for the kiddo.
Run by Jeff Swarthout, you can also find Quality Mutt on Sundays from 9am to 1pm at the Wellington Square Farmers Market. Hot coffee, cold drinks and more. Plus, service with a smile. Don't miss Jeff and his amazing coffee!
Quality Mutt Coffee Cart. Instagram: @qualitymuttcoffee