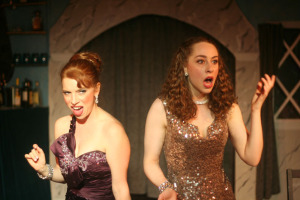 There is still time to catch Putting It Together at the Chromolume Theatre, but time is running out. This brilliant revue showcases almost 30 Pulitzer Prize and Tony Award-winning songs by Stephen Sondheim, an American lyricist and composer best know for his work on West Side Story and Gypsy.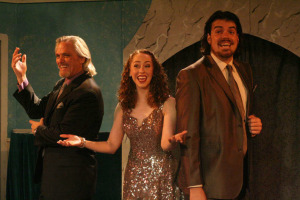 Putting It Together takes place at a Hollywood party in the home of the producer/director and his trophy wife leading lady. A composer and his date, a wanna-be starlet, along with an up-and-coming screenwriter, spend the evening reflecting on the illusions and desires of relationships intertwined amidst life "in the biz" in Hollywood.
DON'T MISS YOUR CHANCE TO SEE THIS!
Here are the details:
DATES: Now – December 21
TIMES: Friday & Saturday at 8pm, Sunday at 2pm
ADMISSION: $28 Regular / $25 Student & Seniors
$23 Children (12 & under)
TICKET INFO: Purchase online: www.crtheatre.com, or call (323) 205-1617
LOCATION: Chromolume Theatre at the Attic, 5429 W. Washington Blvd.