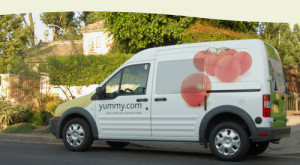 Ever find yourself out of that special ingredient just as guests are about to arrive? Wish you had someone to do your Sunday night grocery shopping so you could enjoy one more episode of your favorite TV show? Never fear, Yummy.com is here to help Mid City.
Yummy.com is a neighborhood grocery store that delivers in about 30 minutes, and they just opened a location in Mid City at the corner of San Vicente and Hauser. They offer everything from fresh produce to packaged goods and alcohol.
So sit back, relax and click here to have Yummy.com handle this week's grocery list.
Plus, keep visiting MidCityBigLife.com to learn more about this amazing company. They just agreed to do a quick Q&A. Stay tuned.