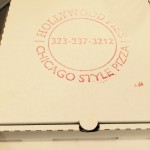 As a former Chicagoan, I'm pretty picky when it comes to pizza. So when my wife suggested we order deep dish from Hollywood Pies for a Golden Globes get-together I was skeptical. First of all, it's hard to fathom an LA pizzeria topping Chicago's Lou Malnati's? Secondly, all of our guests were from Chicago as well. Surely they'd be disappointed.
After much hemming and hawing we placed our order with Hollywood Pies…three large pizzas. 45 minutes later we were digging in. The pizza was amazing and far exceeded my expectations. Plus, our guests were impressed we found authentic Chicago-style pizza not only in Los Angeles, but in Mid City.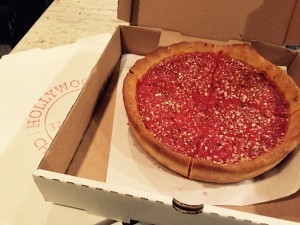 The next time you're craving a great slice of pizza, I highly recommend Hollywood Pies.
6116 1/2 Pico Blvd.
323.337.3212